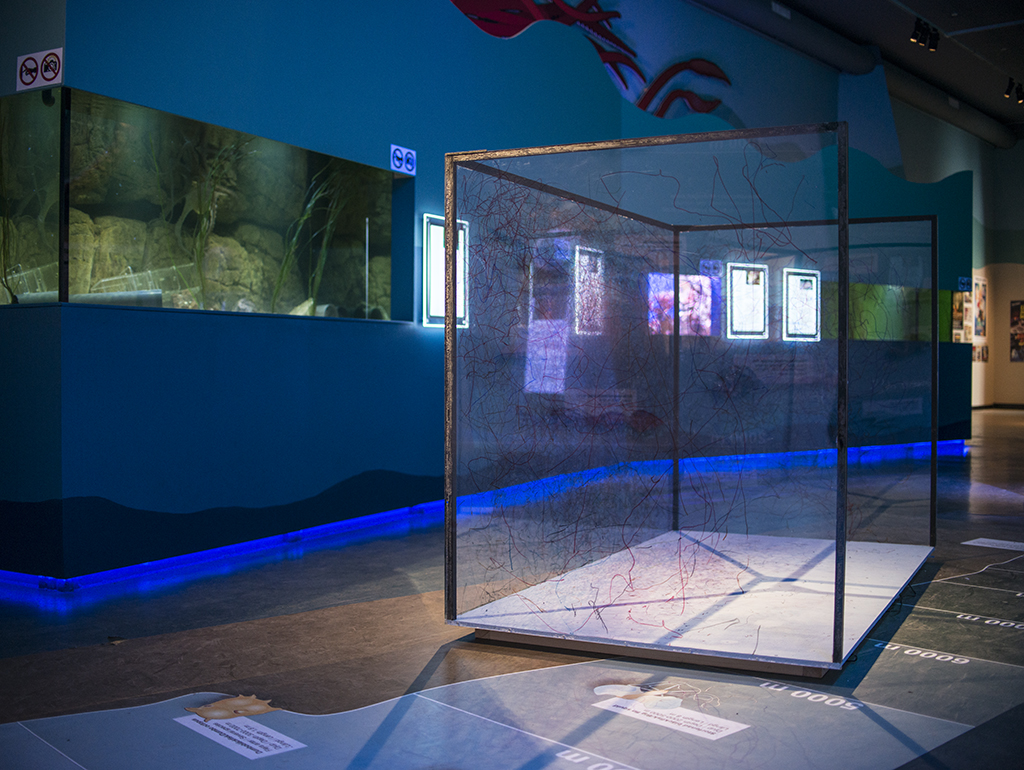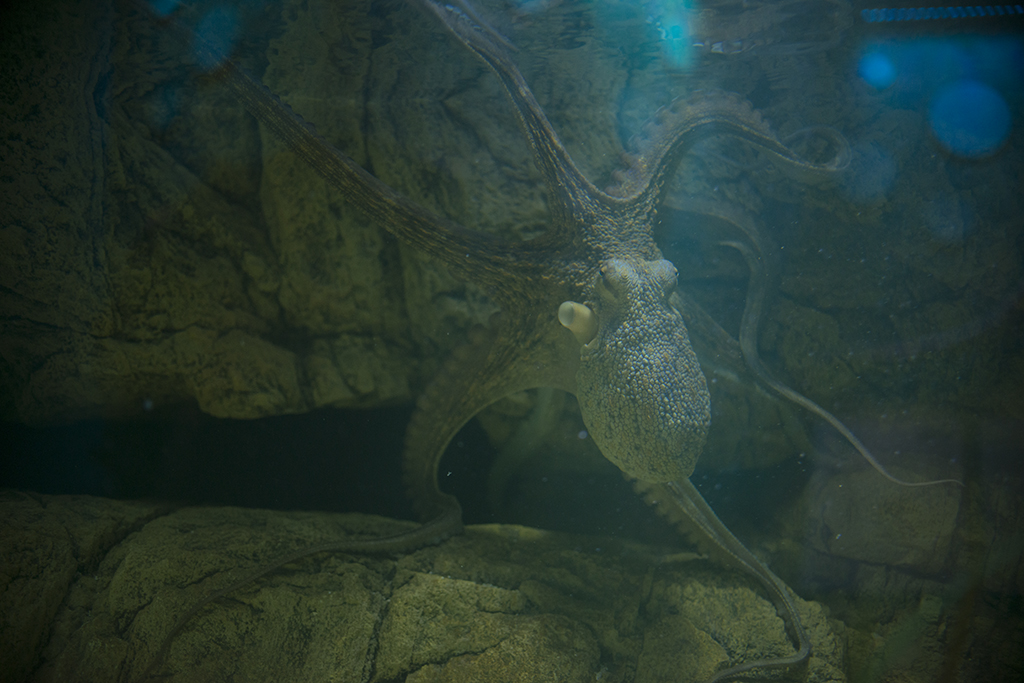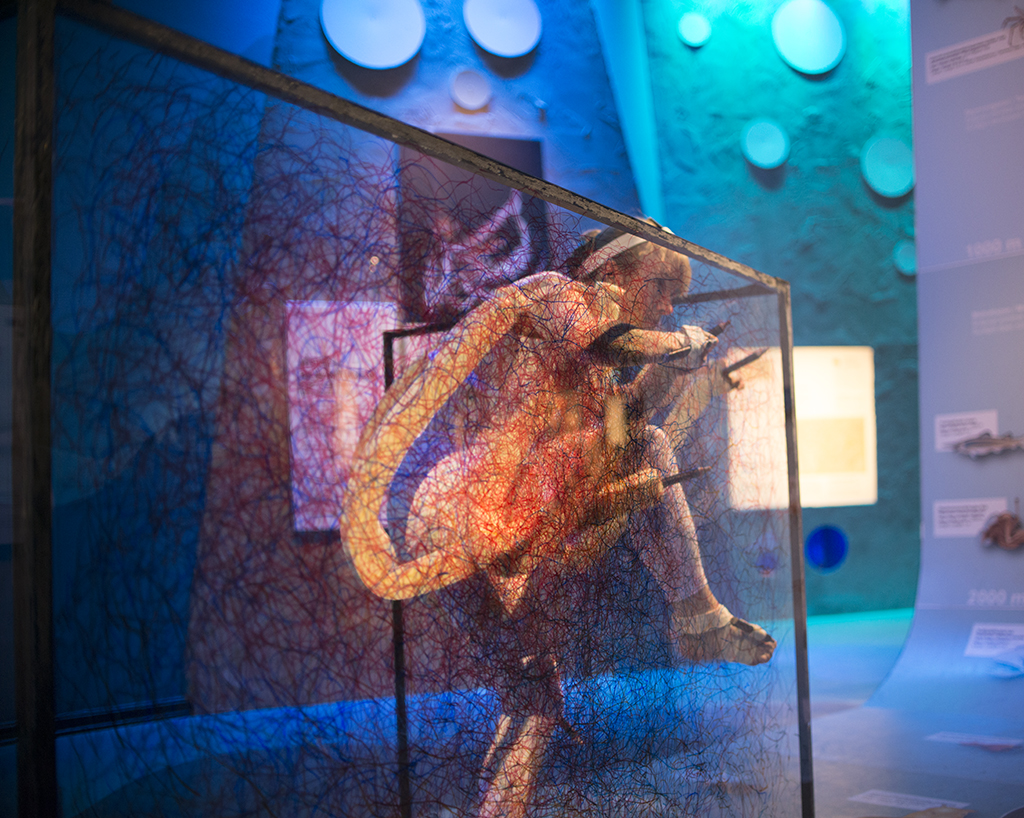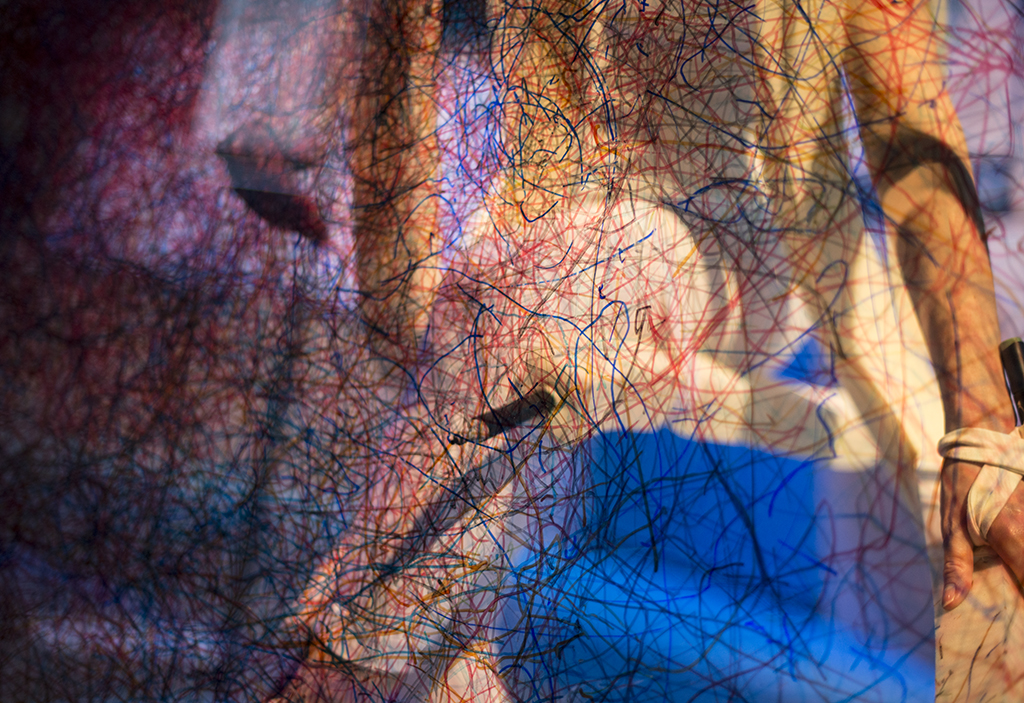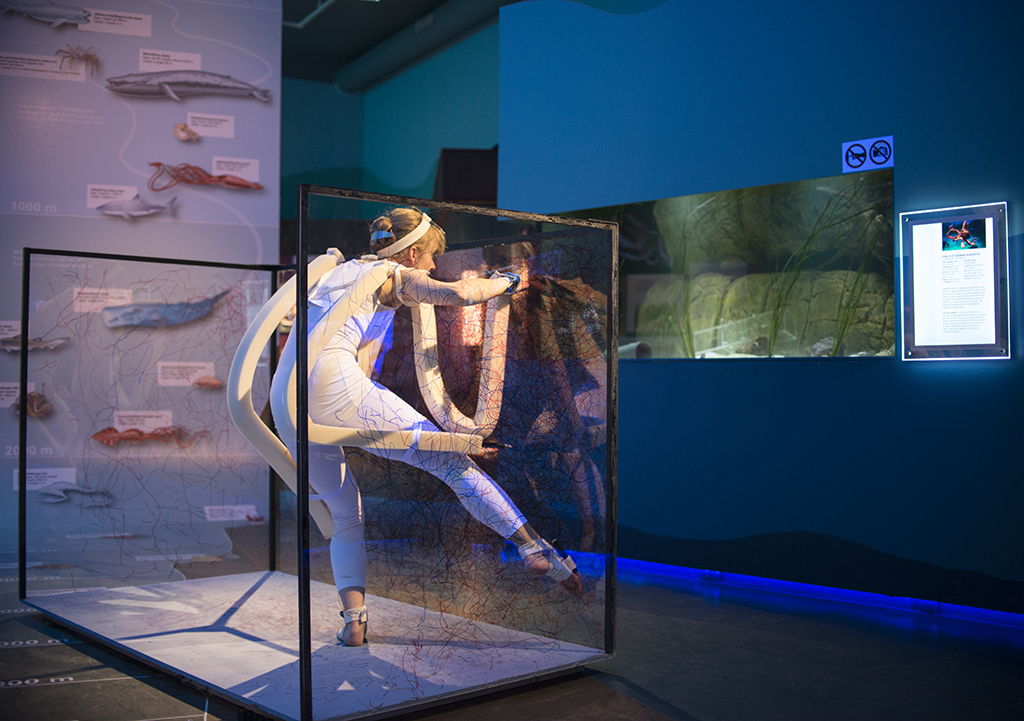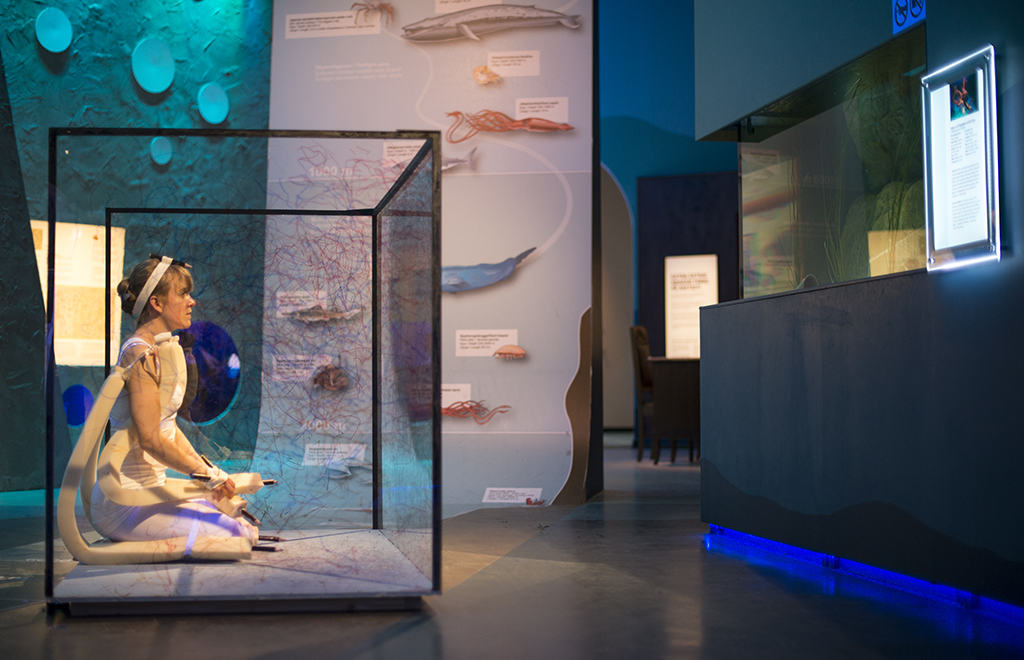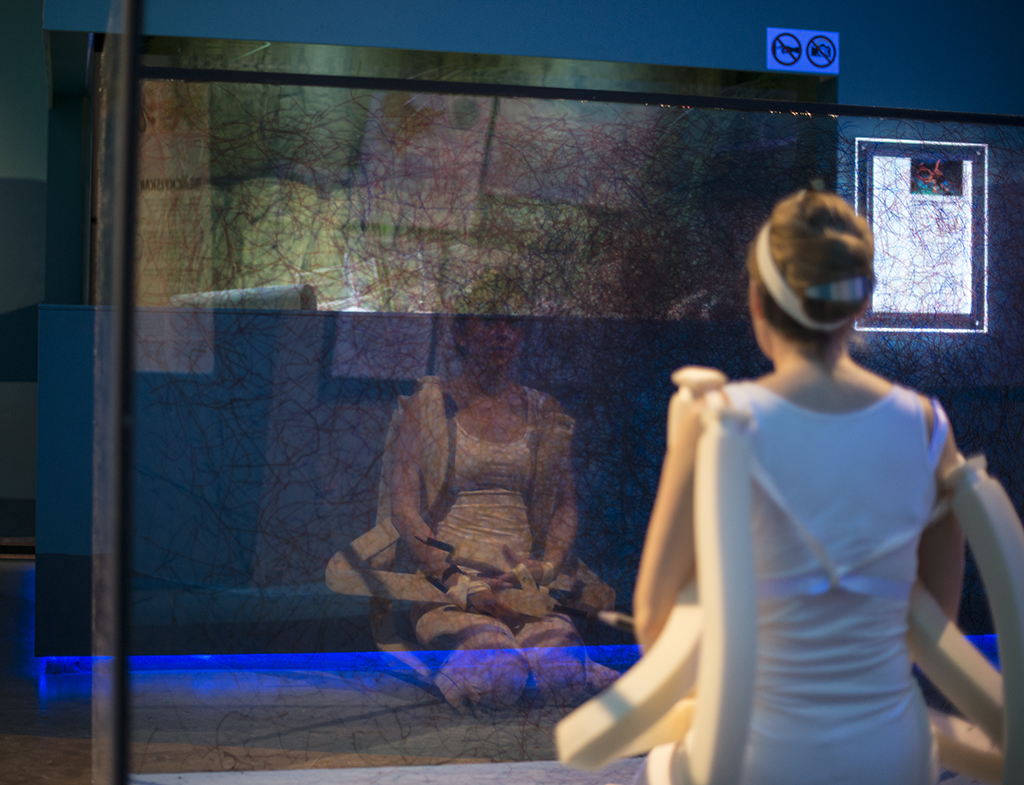 Photographs by Cicci Feinstein.
Extended Arm Drawing (Octopus)
In dialogue with the eight armed octopus, an artwork is shown that moves between the borders of the animal and human kingdoms. During the period of the exhibition an ongoing event occurred in which an accumulation of drawn traces were left, partly camouflaging the octopus exhibition. Through regular observation and communication with this curious animal, and its spectacular external and internal characteristics, Romin wants to come closer and understand the animal as an individual. Through borrowed exterior attribute she enter the role as a hybrid between octopus and human, with an urge to find new ways to experiment with drawing as a medium.
The artist spent in total 17,5 hours in the plexiglass construction facing an eight armed octopus, mimicking its movements and periods of stillness with a drawing device made by foam rubber. The live drawing was done in the installation during seven occasions that lasted between 1 – 3 hours each time.
Shown at the group exhibition MELLANKOMST at Sjöfartsmuseet Akvariet, Gothenburg. 31 March – 17 April 2017. More information about the exhibition can be found at www.mellankomst.com.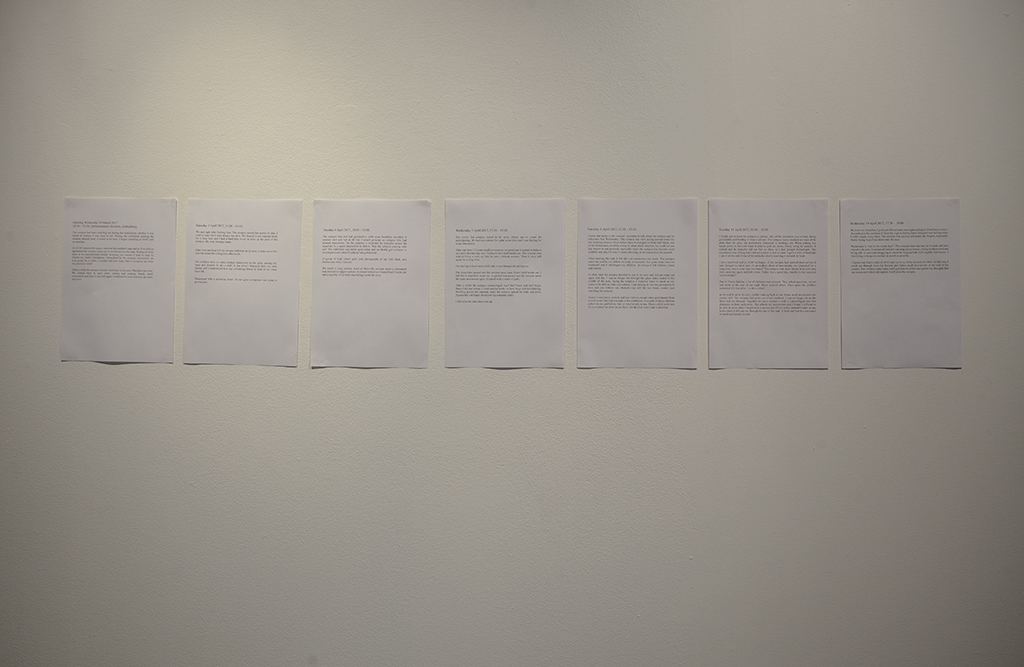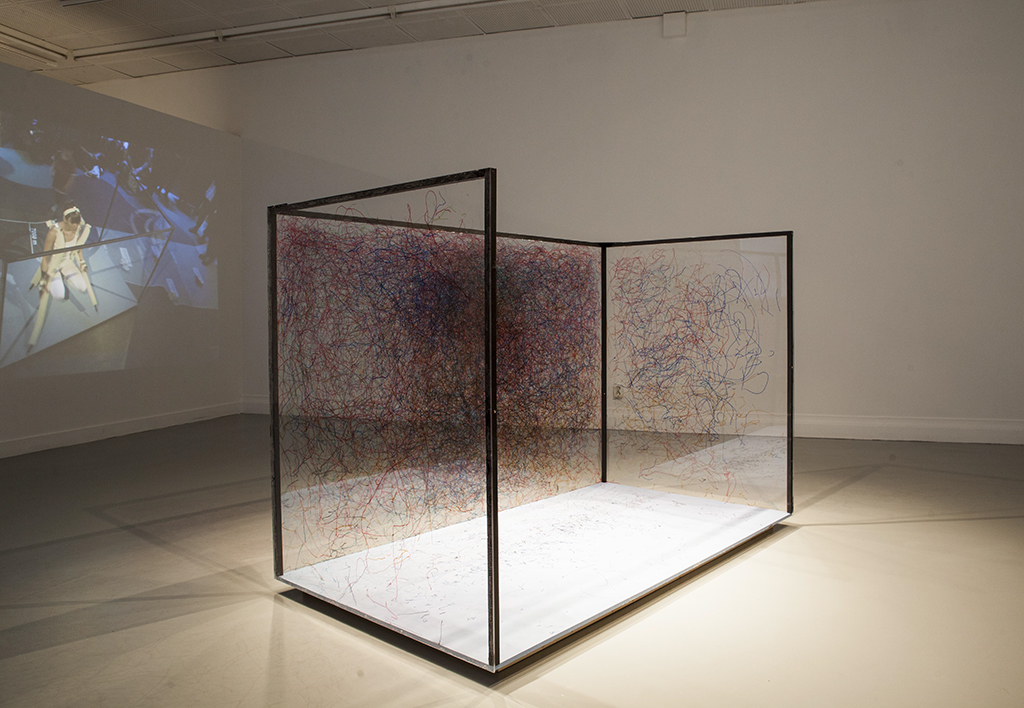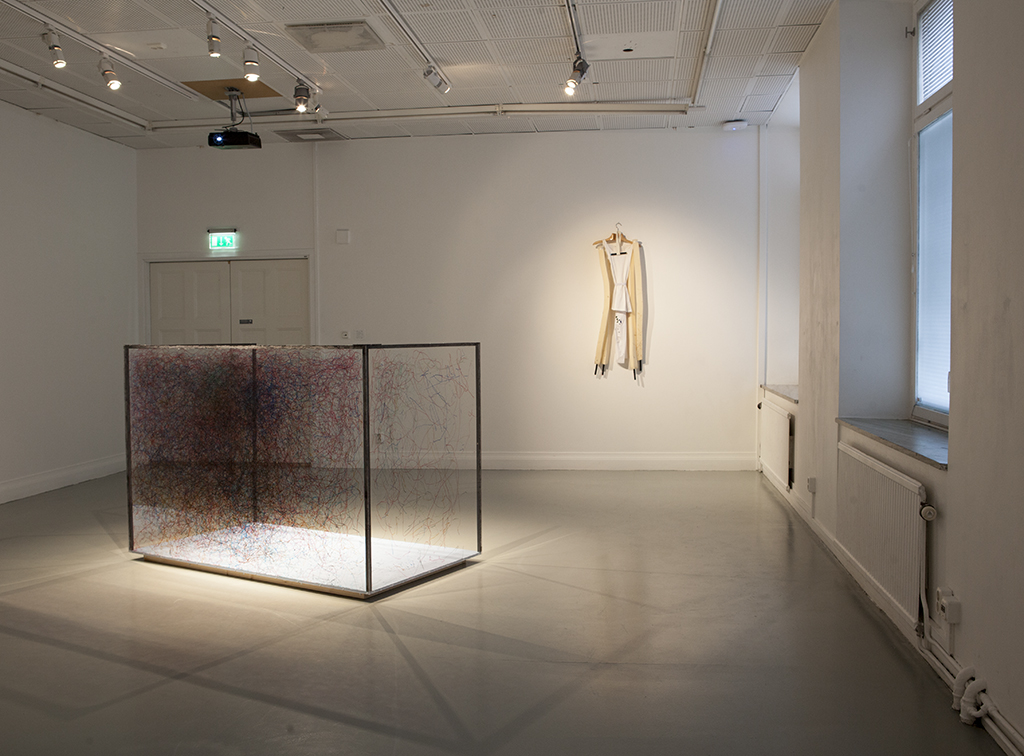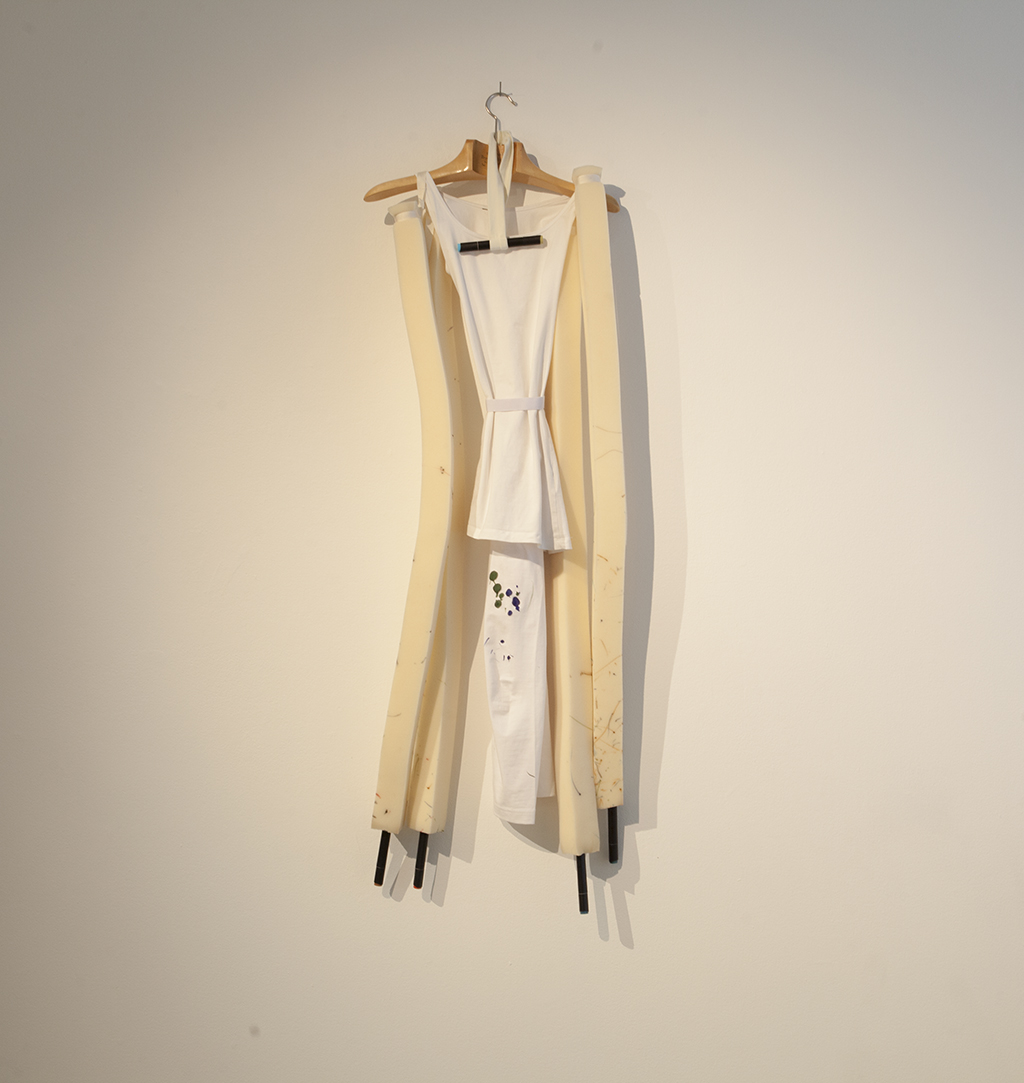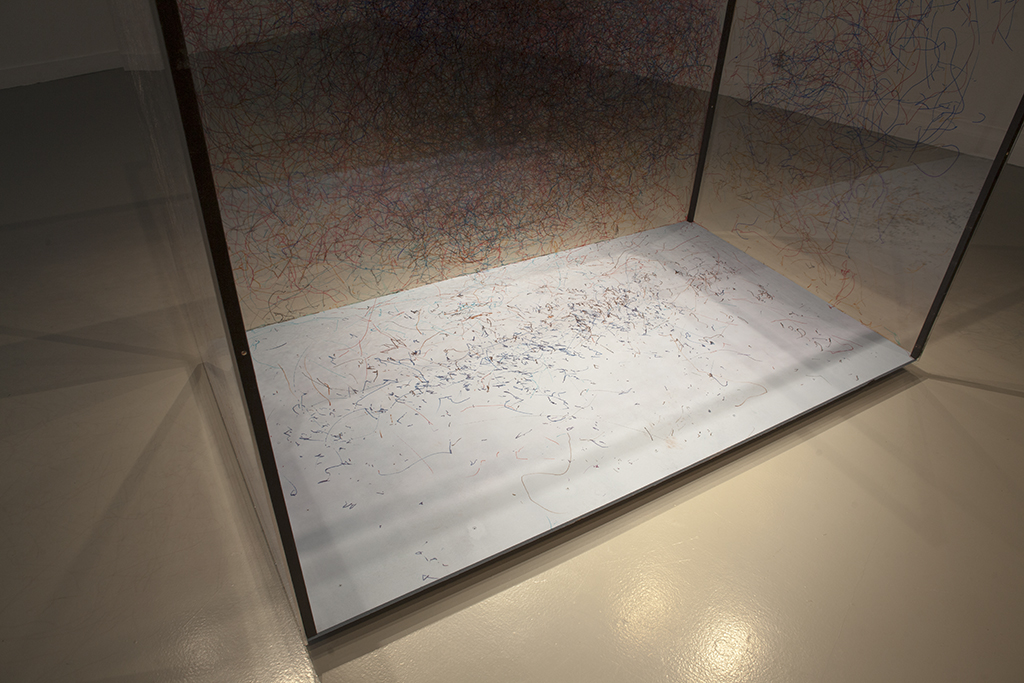 Encounter With an Octopus
Installation view from the solo exhibition
Encounter With an Octopus
, Gallery Monitor, Valand Academy, 2017.
The drawing on top of the plexiglass construction was shown together with text, costume and drawing device together with a video documentation from the live drawing sessions done at Sjöfartsmuseet Akvariet during the exhibition MELLANKOMST, Gothenburg.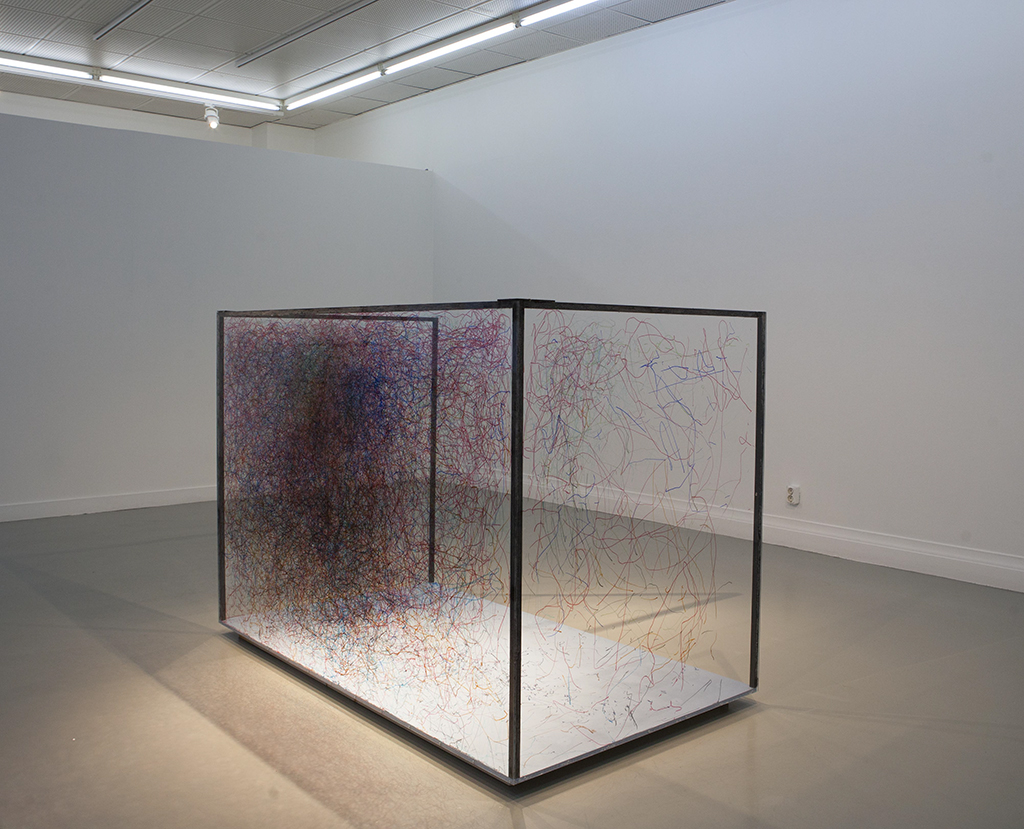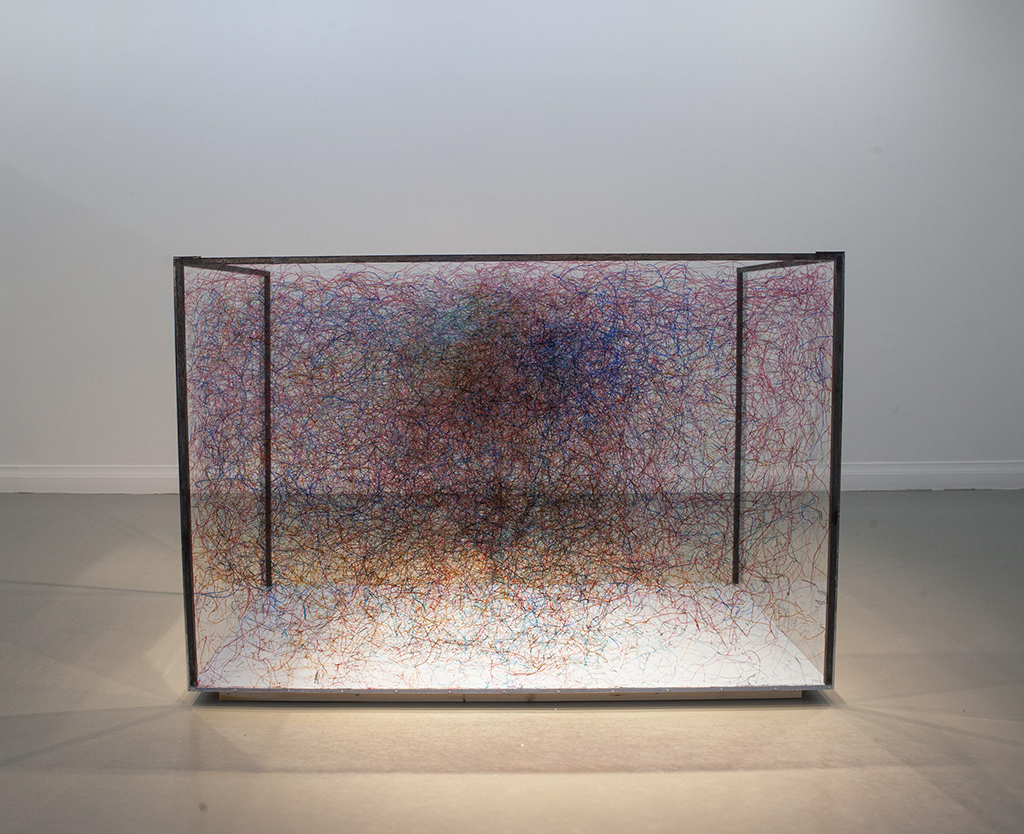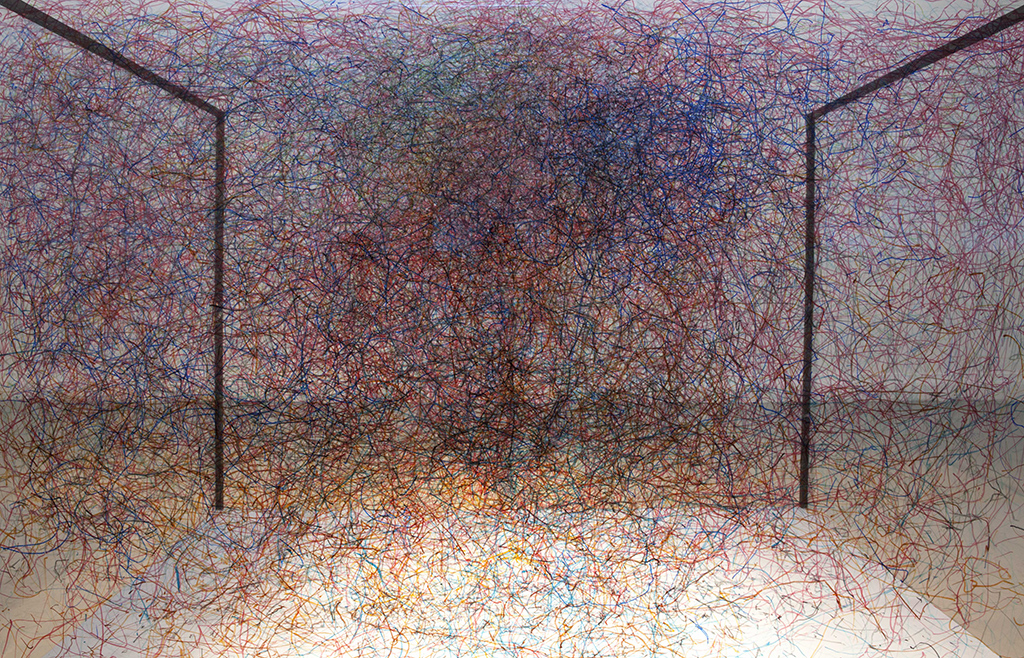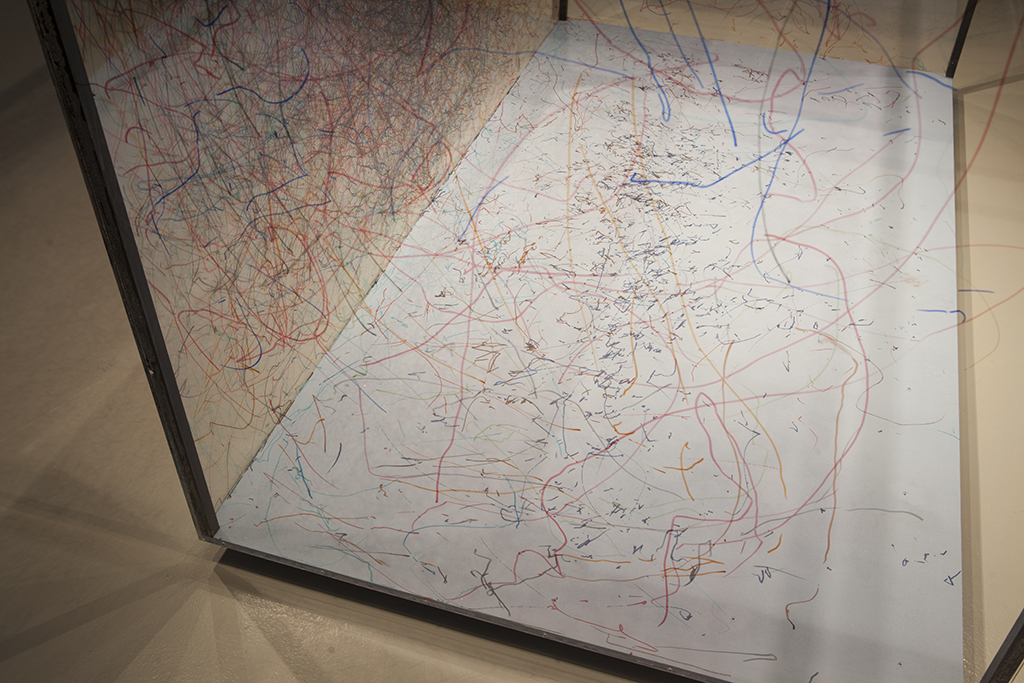 Documentation of the drawing, 180 x 100 x 100 cm, markers on plexiglass.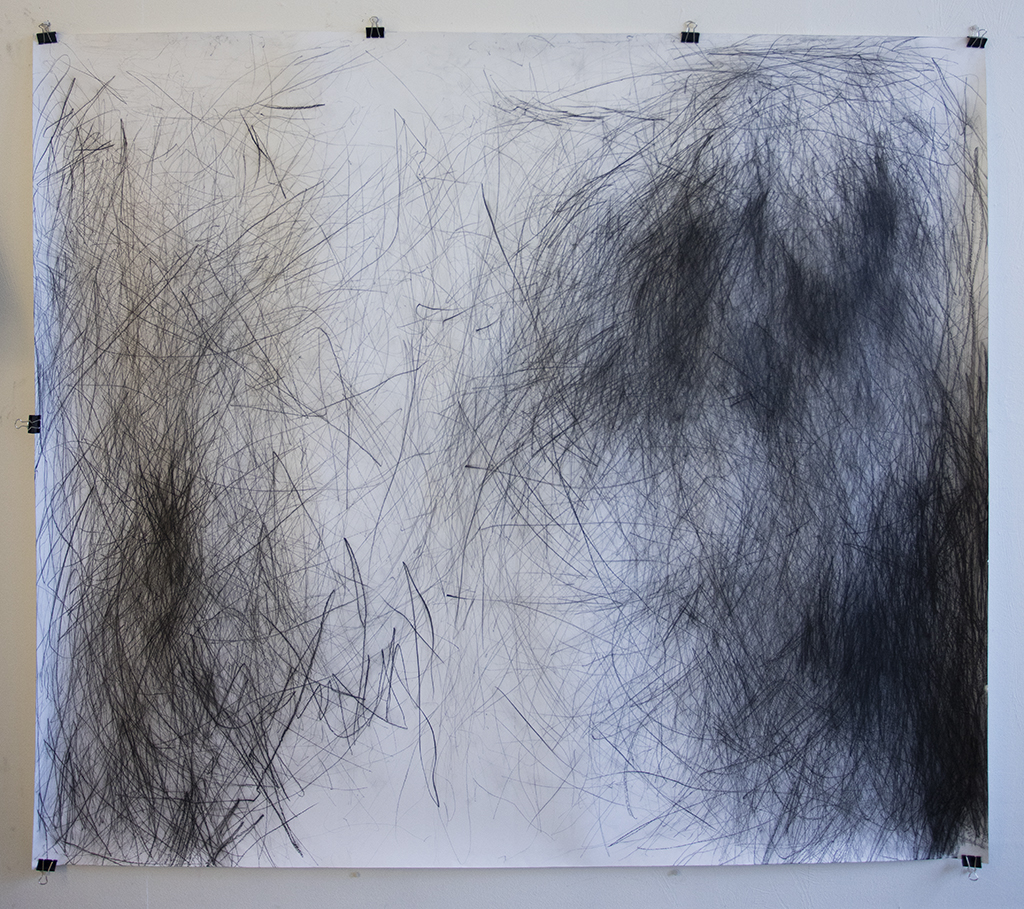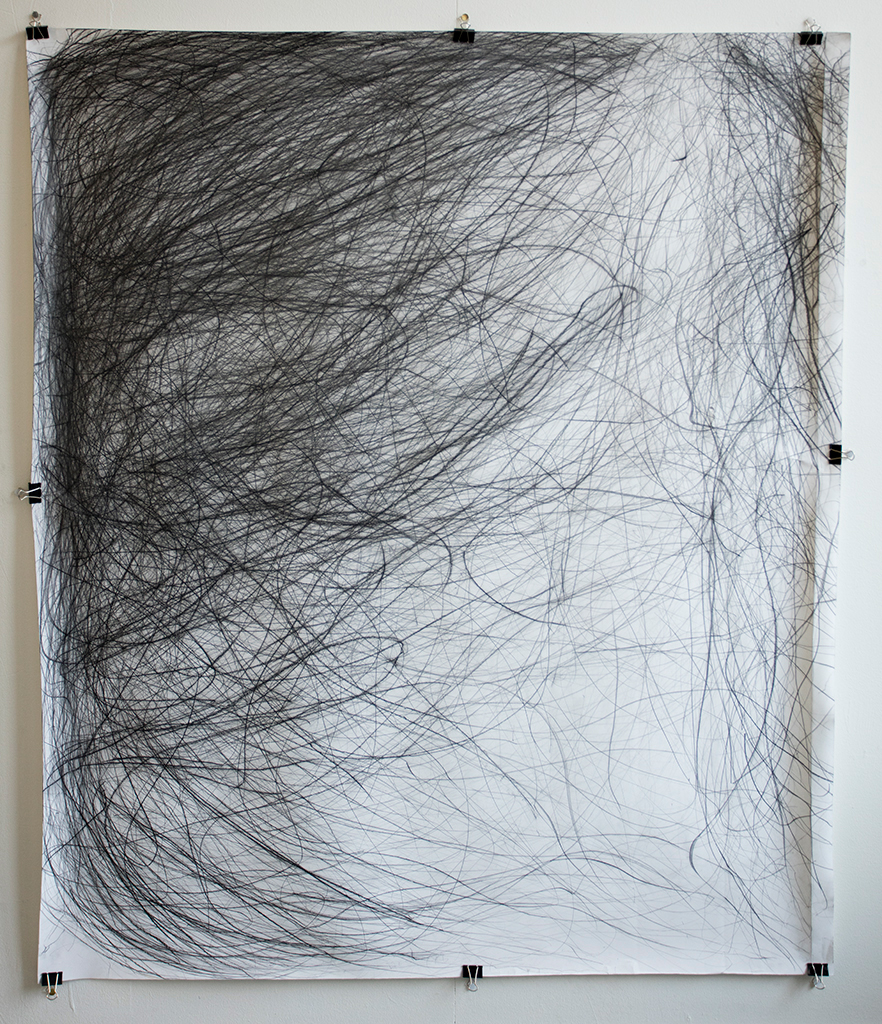 Drawing done using the foam rubber construction to mimick and imitate the memory of the octopus. Graphite on paper, 151 x 174,5 cm, 151 x 90 cm, 2016.